American Roll Form Products (ARFP), a manufacturer of custom roll formed products, recently installed a new rolling mill designed for high-speed and flexibility at their 53,200 square foot newly opened satellite manufacturing facility located in North Las Vegas, Nevada.
This new rolling mill is a robust piece of equipment built to withstand the rigorous demands of forming complex profiles while still allowing increased production throughput.
The stock reel is a double-ended uncoiler with 10,000 pound coil capacity, and the five-roll straightener will flatten even the most reluctant coils. The rolling mill is geared to manufacture heavy gage sections utilizing heavy-duty 3" gear boxes. This mill utilizes quick-change technology with 2.00" and 3.00" diameter arbor cassettes for fast change over and increased efficiencies. This machine will accept coil widths up to 24" and has a total of 24 forming passes with the flexibility of adding additional forming passes to handle future opportunities. This combined with the 200 horsepower output allows ARFP to form even the most demanding profiles. At the exit end of this machine is a 3-axis parts straightener and an impressive high-speed hydraulic flying post-punch and cutoff system.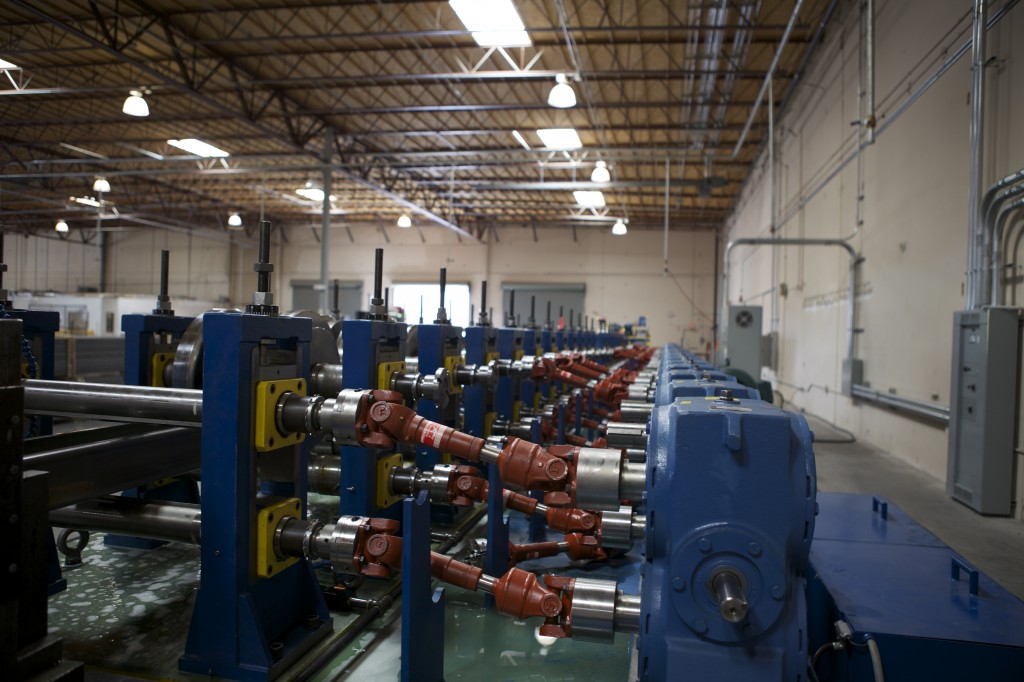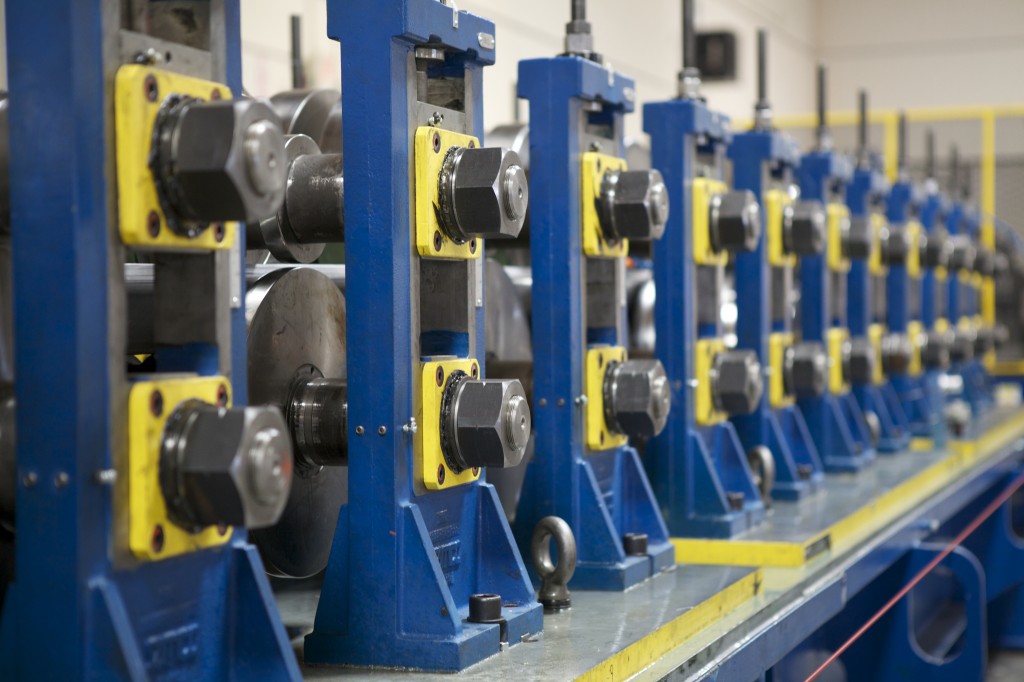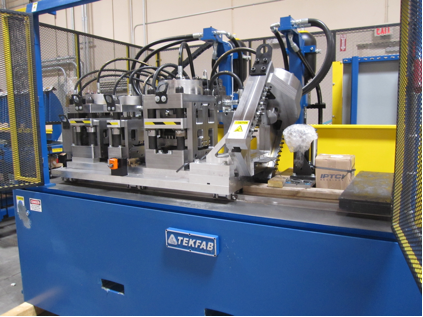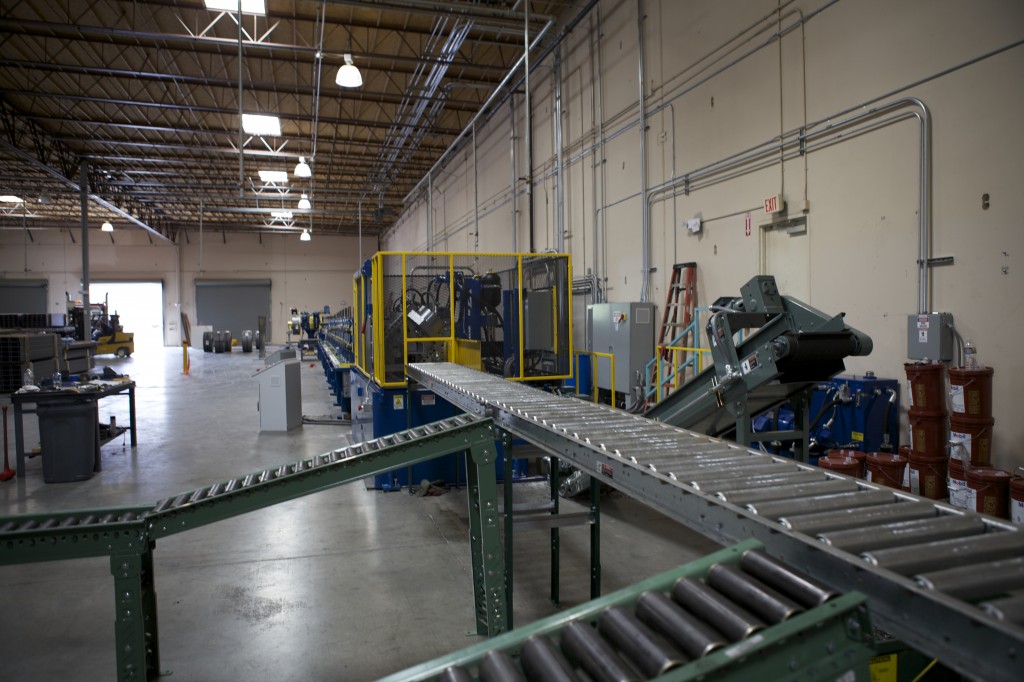 To find additional information about ARFP or to learn about how this new mill can benefit your company's bottom line, please connect with us through our webform, call us at 440-352-0753, or email Phil Misch at pmisch@arfpcorp.com.