Strategies to Improve Manufacturing Time to Market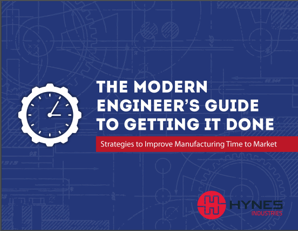 Reducing time to market has always put pressure on engineers, but current forces bring to bear a whole new set of challenges, such as economic strain, rapidly evolving technology, shorter product lifecycles, new production capabilities, the pressure to self-educate and more.
Design engineers are stretched. Forced to do more with less time and money, and pulled in different directions by competing priorities.
Stay Ahead of the Curve
Fill out the form to the right for insight on:
Challenges and Trends on the Horizon

Tools and Tips That Increase Productivity

Self-Study Strategies to Learn Faster
It's time to make the most out of every minute.