Reduce Tooling Costs, Lead Times and Headaches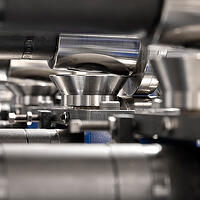 As sections become more complex and the per piece cost of tooling continues to escalate, it is more important than ever to partner with a fabricator that can get prototyping right the first time around.

Don't pay twice for tooling. Work with an experienced partner that can prototype product designs, and run simulation and tolerance tests to catch problems before they happen.