American Roll Form was thrilled to host 70+ students from Madison Middle School over the course of two days as a part of the Alliance for Working Together's (AWT) efforts to promote careers in manufacturing to middle school and high school students.
After a brief introduction to the company, the students donned safety glasses and ear plugs and set out to see the shop floor. They were introduced to the basics of roll forming and fabricating including engineering, process scheduling, material flow, manufacturing, quality assurance, vendor-managed inventory programs, shipping, and plant safety. The groups got to meet with members of every level of our staff and hear about paths to manufacturing careers on the shop floor, in engineering, in operations, in plant management, in finance, in systems and technology, in material management, and in marketing and sales.
The students concluded their 2 hour visit with a lively game of "match-the-part" and a delicious lunch before departing for the Manufacturing Learning Lab at Auburn Career Center.
Here's a collage of the best photos of the day (click on the photo twice for a full size image):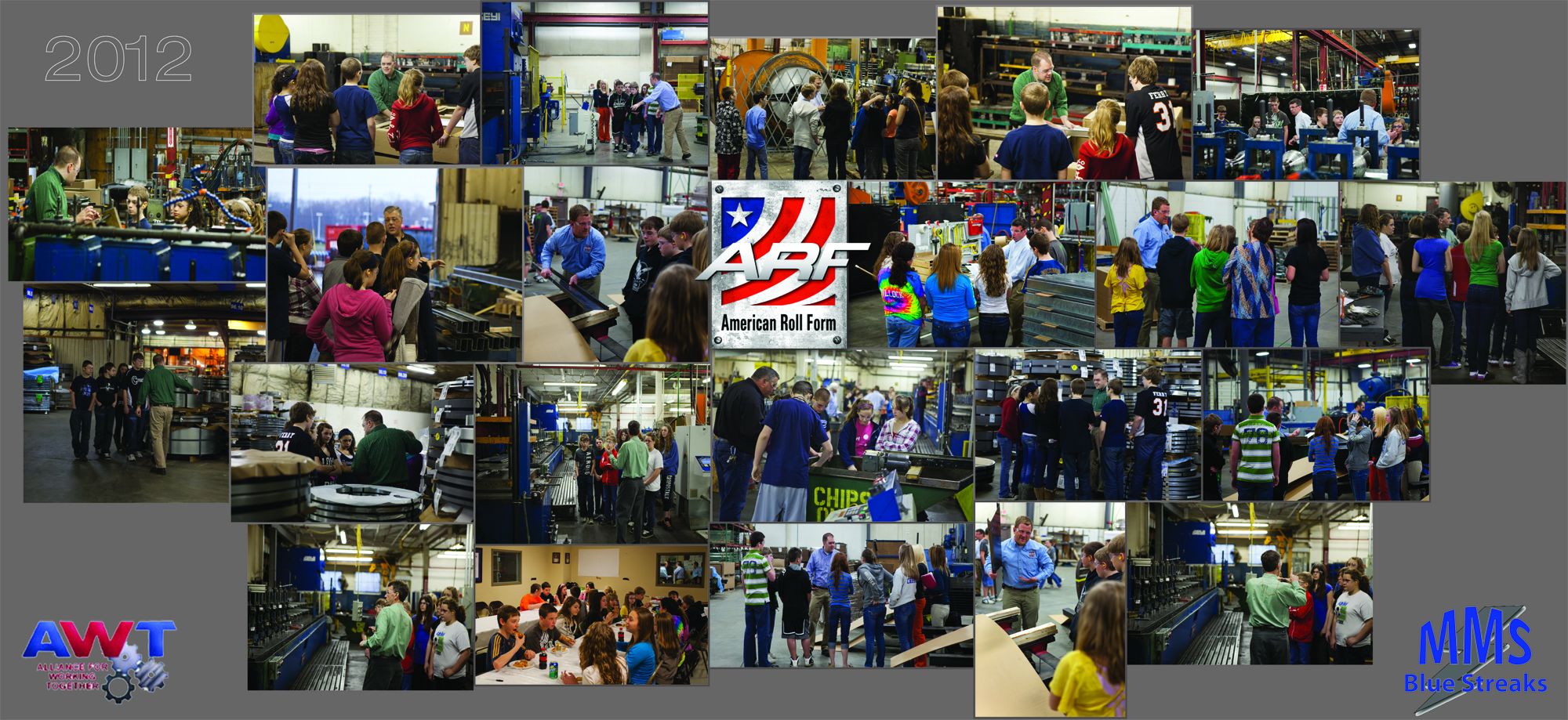 More photos are available in photo galleries of each day at our Facebook page: www.facebook.com/arfpcorp.
Learn more about AWT: www.thinkmfg.com.
We would like to thank the members of our staff who helped with the event, the AWT staff for setting up the visit, and most importantly, the teachers and students from Madison Middle School that spent their time learning more about manufacturing. Our sincere hope is that we encouraged at least one student to consider a career in manufacturing down the road.
"Education is not the filling of a pail, but the lighting of a fire." - William Butler Yeats