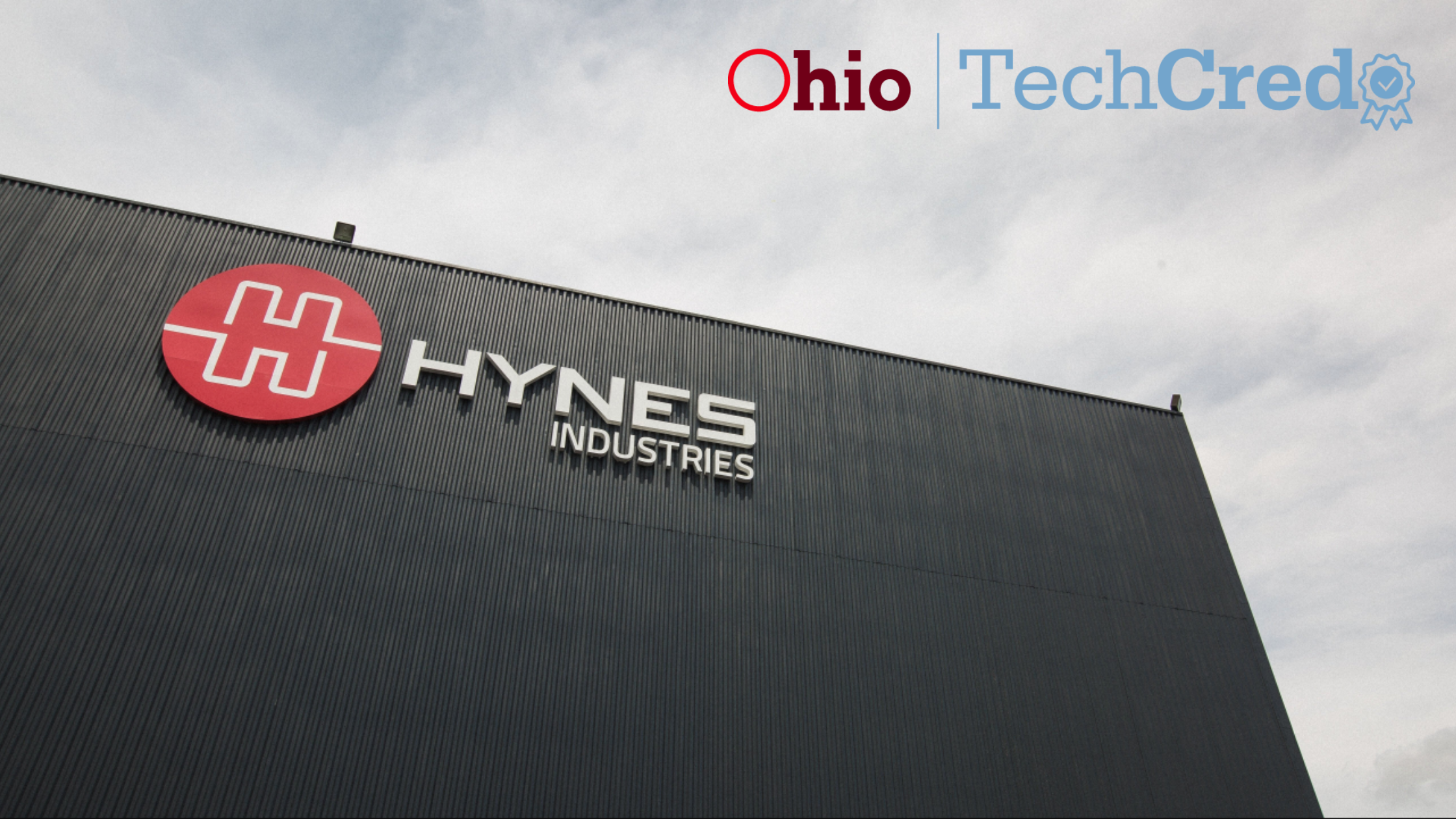 YOUNGSTOWN, Ohio, Aug. 21, 2020 — Hynes Industries, a leading North American producer of precision-engineered custom roll form shapes and other metal fabrications, is pleased to announce it has secured TechCred funding to support its commitment to training. The company plans to use this grant to enhance the technical skills of its associates.
"We are pleased to receive this award and use it to invest in our workforce," said Hynes Industries CEO Rick Organ. "We're passionate about our business, our community and our associates. We look to strengthen each of them through this program."
TechCred is a state-funded program that seeks to up-skill current and future employees with technology-focused training through a credential reimbursement program. Since its inception in 2019, the program has awarded 695 Ohio employers with funding, enabling nearly 7,500 technology-focused credentials to be earned by Ohio employees. Hynes Industries partnered with a credential provider, Roll Form Solutions Inc., to apply for this program.
With this training, Hynes associates will advance their knowledge of roll tooling design and operation while building the ability to better communicate with the Hynes engineering team.
Contact a member of the Hynes Industries team here to learn more about its roll form training credential.