Available in 16 and 18 gauge commercial quality or HSLA galvanized steel, with or without holes.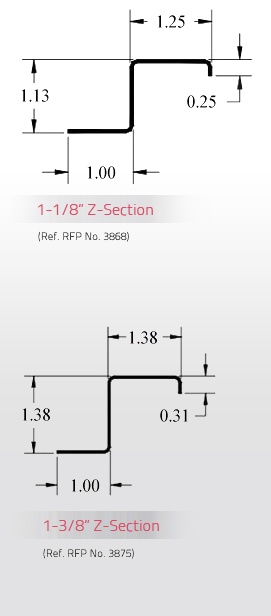 Absolute
Reliability
Hynes Industries provides imaginative, customized roll forming solutions with an unyielding focus on product quality, customer service and delivery performance.
Hynes Industries boasts:
Design and engineering services to identify the most cost effective, functional shapes for your applications.
73 automated roll-forming lines with in-line punching and stamping capabilities, and a full complement of secondary finishing equipment.
A broad range of materials including: hot and cold rolled, hot dipped galvanized, HSLA, pre-painted, vinyl clad and stainless steel. We also offer aluminum, copper and brass.
On-site steel service center with an inventory of over 36,000,000 pounds of prime quality material.