Throughout this past year, we've kept a finger on the pulse of the manufacturing industry. We've taken note of trends that we see in verticals from agriculture to oil and gas to solar.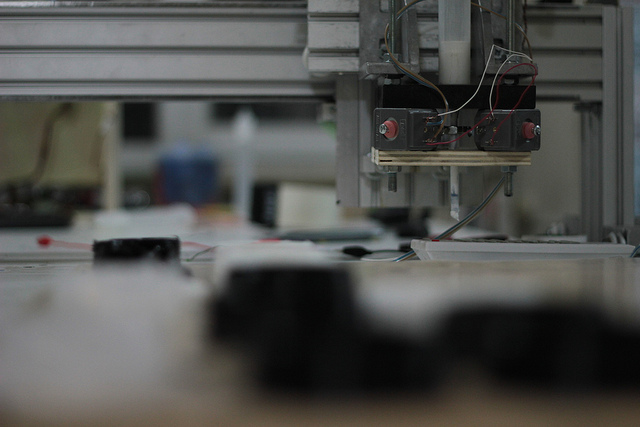 Below are three predictions and observations we have for the manufacturing industry in 2015.
1. 3D printing will become more widespread, changing the prototype game forever.
According to Gartner's latest forecast, worldwide shipments of 3D printers will reach 217,350 units in 2015, up 101 percent from 108,151 shipments in 2014. 3D printer shipments will more than double every year between 2015 and 2018, when worldwide shipments are forecast to reach more than 2.3 million.
With sales of printers on the rise, many manufacturers will most likely start to test 3D printing technology that allows them to rapid prototype, developing parts and products on-site that wouldn't otherwise be possible through traditional manufacturing methods.
2.
Use cases for the Internet of Things (IoT) will continue to expand.
We've all heard the science-fictionesque descriptions of how the Internet of Things can affect us at home—where our smart ovens recommend recipes, set for the correct temperatures, and then communicate with our our smart refrigerators on what to order.
But practical use cases for the IoT are expanding, a trend that will likely continue. Industries such as aerospace, health care and transportation will experience many positive changes due to a growing understanding and utilization of the IoT.
For example, GE has developed smart jet engines that transmit more than one terabyte of sensor data per flight. When the plane lands, the airline already knows if any maintenance is required and can expedite the process, saving time and money while decreasing the risk of engine issues in flight.
3.
The modern manufacturing partner will shift from specialist to generalist.
The dynamic between manufacturers, suppliers and vendors has shifted significantly. Customers who used to look to outside vendors to produce specialized parts over and over again now expect much more from their partners. They want transparency, collaboration, expertise and cost-cutting solutions.
For example, with limited resources and smaller engineering teams, many manufacturing companies are looking outward to fabricators that also possess in-house engineering expertise. Such partners can provide consultation to help enhance product designs, cut weight and reduce overall costs through proactive part analysis, conceptual engineering, design modification and prototyping.
In 2015, the true manufacturing partner puts this holistic approach into practice, taking a step back from every new project and analyzing each factor that could impact the end product before, during and after its production.
Good luck out there. We're looking forward to a great 2015!
Photo Credit: efealpay via Flickr