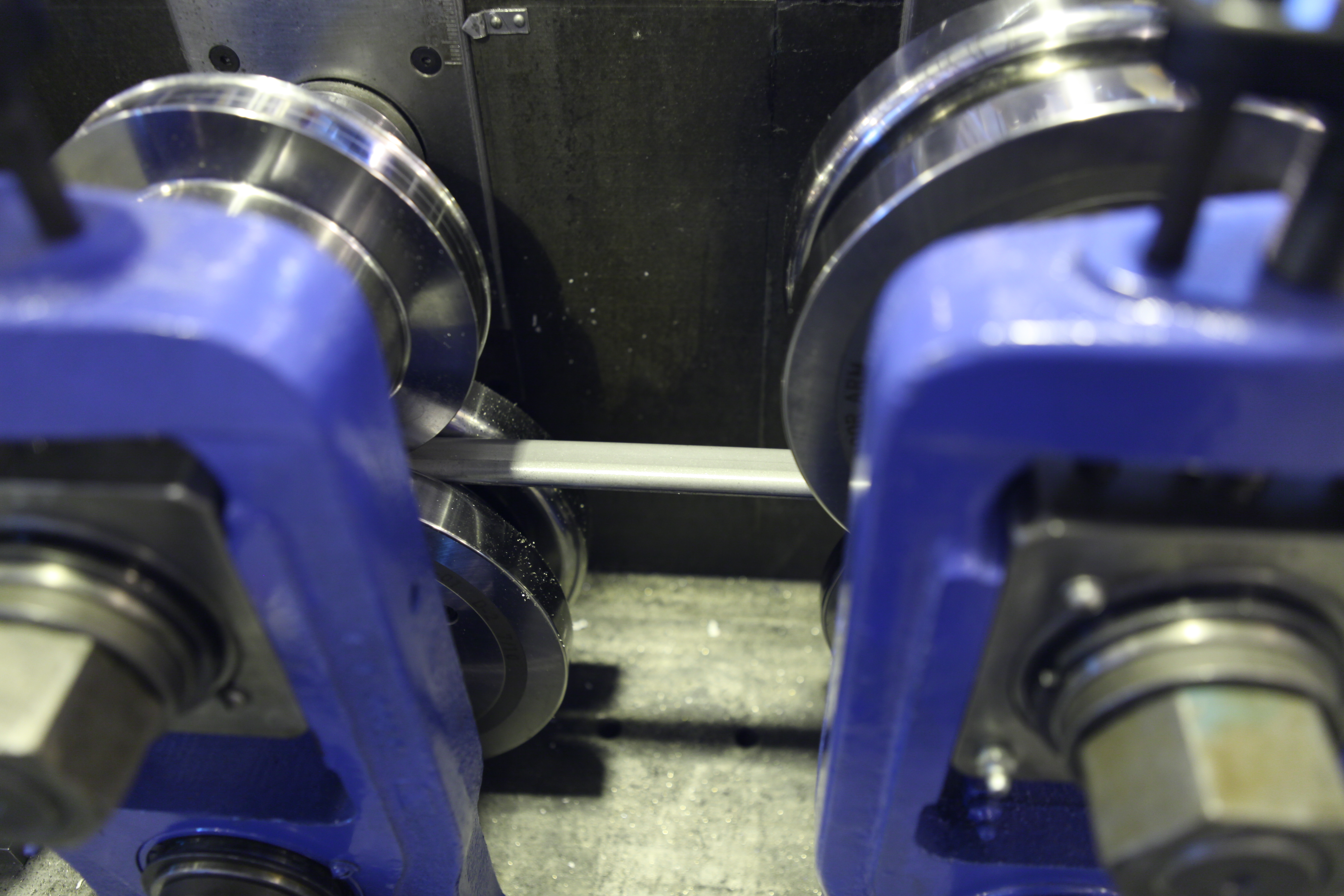 The first step to solve any problem is to identify what's wrong.
Evaluation is an important step in the problem-solving process. Through proactive evaluation, design engineers can identify where material can be reduced, in-line processes consolidated and assembly costs cut.
Once you identify the cost savings, you can develop the right metal fabrication solution.
Below are three things that are probably wrong with your metal fabricated product.
1.
The Product is Extruded
Extrusion is the trusted fallback method for many engineers. Its low tooling costs and success forming lightweight parts has made the process popular.
But if your extruded product has a complex design or requires secondary operations, you are adding unnecessary costs. Extruding cannot produce a part with multiple bends or secondary operations in a continuous progression. Roll forming can.
Also, if your current fabricated product is extruded, then it's not made out of steel. Steel can be formed through press braking, roll forming or stamping. It cannot be manipulated through the extrusion process the way materials such as aluminum and ceramics can.
Roll forming's forming speed can handle stronger, lighter metals, such as light gauge HSLA or structural steel. One of the values of roll forming a previously extruded part is that you can often drop gauge without sacrificing structural integrity or quality.
2.
The Product is Too Heavy
Too much weight will always cost you. Roll forming allows you the ability to decrease the weight of a part or product, in some instances by as much as 40 percent.
In the case of Chamberlain, the company's lifting device was too heavy and too expensive to fabricate. The device consisted of two pieces: a straight arm and a curved arm. After Hynes Industries engineers redesigned the straight arm piece, it tested better than the heavier, thicker and more expensive structural bar section. The dollar value of the savings alone was more than $550,000 per year.
Using CAD and finite element analysis, Hynes engineers also reduced the curved section's material content by 55 percent. The savings were significant enough that the tooling needed to produce the new design could have paid for themselves within a few months.
By cutting weight, you give yourself a good opportunity to cut material and shipping costs.
3.
The Product Uses Unnecessary Fasteners
Fasteners can add significant labor and part expenses, and can contribute to excess weight. It's important to identify unnecessary fasteners to avoid production inefficiencies and additional costs. Combine rivets with lasered notches and excess material, and the product might be too difficult to transport.
For example, a leader in aluminum extruded roof mounted systems approached Hynes with a problem securely fastening two steel box channels back to back to form a virtual I-beam without disturbing the G-90 pre-galvanized finish. Hynes engineers recommended "Tog-L-Locking" the sections together. With Tog-L-Locking, there would be no disruption of the galvanized material. The process is quick, strong and durable.
By eliminating rivets and Tog-L-Locking instead, you can drop gauge without the need to purchase foreign fasteners.
The time you take to identify what's wrong with your metal fabricated product will pay off in the long run. Once identified, consult a value-driven fabrication partner to help solve each problem. The all-in-one partner and right solution will ensure the title of this post no longer relates to you.
To read more examples of how we helped customers solve their fabrication problems, read our case studies.