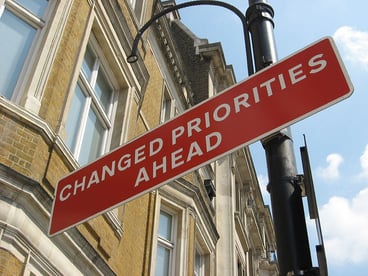 When designing, or re-designing, a metal fabricated product, engineers strive to keep it simple, lightweight and cost-effective while still maintaining strength and integrity.
In order to achieve those goals, you may need to challenge traditional notions about how things should be done.
For most people, stepping out of their comfort zone isn't easy. Jacob Morgan, author of The Future of Work: Attract New Talent, Build Better Leaders and Create a Competitive Organization expresses this in a recent Forbes article.
"You will find that the more you get out of your comfort zone the more opportunities you will find in your professional and personal life," Morgan said. "It's no secret that the world of work is changing that employees and organizations who cling to the status quo (aka comfort) are going to be the first ones to become obsolete."
By challenging the internal engineering team to solve design problems and create new concepts, you set the standard for future innovations. Below are a few benefits you can gain from testing a new design approach.
1.
Get Out of a Design Rut.
You may not even know if you're in a rut. If when considering a new or current design you tend to fall back on the profiles, metal fabrication methods and schemes that are most comfortable, then you could be in a rut.
To break free from this repetitive pattern, challenge yourself and your team to step outside this comfort zone, and brainstorm new ways to design a better product.
In an effort to spur your creativity, start by asking a few key questions:
Can I simplify the profile, through more streamlined geometry or fewer bends?

Can I combine parts, and in turn reduce fasteners, weight, assembly and production steps?

Can I pursue an alternative fabrication process that is less expensive, achieves economies of scale or reduces drop-off?

Can I cut costs and reduce material content by using a stronger, lighter material?

Are there ways to introduce more automation to streamline production processes?
Then, work to answer these questions internally.
2.
Create a Better Product Through Collaboration.
Sometimes the best solution is an outsourced one. Growing demand, lack of internal resources, emerging technologies and changing trends can make it challenging for design engineers to keep up.
Teaming up with a knowledgeable partner who has resources and understands theses challenge doesn't mean you have to give up control; it simply means you're gaining someone you can to turn to for advice and new ideas.
If you don't have the resources and talent in-house, partner with a metal fabrication expert.
3.
Lower Costs.
Designing with an alternative fabrication method, such as roll forming, can help you reduce costs and create better products.
For example, roll forming can produce long, complex linear shapes. As such, when a part is redesigned for roll forming, parts and fasteners can often be eliminated. Additionally, the process can form strong, lightweight metals that maintain structural integrity at a lower gauge. As a result, roll forming can reduce product complexity, material content and weight.
Roll forming also removes variables for human error and streamlines the multi-step fabrication processes, which results in shorter lead times and lower cost-per-part production.
If at the end of the day you find yourself relying on the same old methods you learned in college, then it may be time to consider a second opinion. Doing so will help you expand your knowledge base and improve your company by reducing costs and creating better products.
Image Credit: R/DV/RS via Flickr