According to An Engineer's Greatest Design Challenges: Part 1, "As in years past, time-to-market was noted as one of the greatest challenges design engineers face, however, and perhaps as a result of the volatile global economy, time-to-market pressures only made it into the top three. In 2012, both controlling costs (35.3% of respondents) and project management (30.9%) eclipsed improving time-to-market (19.1%) as the most significant challenge."
Engineers today have more on their plates than ever before. Among the challenges mentioned above, the testing phase can bring significant obstacles for design engineers.
The focused criterion for testing varies depending on the material, product and application, but the same strategies apply as to how to reduce obstacles you might experience during the metal fabrication testing phase.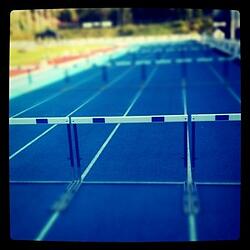 Photo Credit: Oskar Widerberg via Flickr
Overcome Testing Obstacles
If specifications are not met or the product isn't properly optimized for the application, you pay the price in increased time, higher costs and delayed time-to-market.
Here are three ways to reduce the obstacles you face in metal fabrication testing.
1. Be proactive. Think ahead of the curve. To the best of your ability, think ahead and plan ahead. Recognize early in the planning phase of a project what potential obstacles might come up during testing and make sure you and the company you're manufacturing for are on the same page about product specifications.
For example, keep the end use of the fabricated product in mind. What standard must the product adhere to? What materials or geometry must be used or avoided? What tests must the product pass? How will the final product be used? Specifics will differ based on your industry and particular situation, but cover all your bases and plan accordingly before beginning design.
Remember: The goal is meet your industry's standard requirements, not to design the most robust section possible. Don't make the mistake of "over-engineering" a design that your competitor can manufacture more simply and at a lower cost. While your product design may pass more lifecycles in testing, you may take a beating on costs and fail to be competitively priced.
2. Design for Specs. By applying the Design for Manufacturing and Assembly (DFMA) approach, a project has a much better chance of testing successfully. DFMA is an approach that combines designing for ease of manufacturing parts that form a product and designing for ease of assembly.
Design engineers need to focus on both the production and testing phases in order to save time and money. The more detailed a design can be up-front, the better the chances that it won't require revisions later on.
Tolerance your design for form, fit, and function of mating pieces. Over-tolerancing can create high part costs, due to the requirements you have specified. In addition, higher scrap yields and less throughput due to slower manufacturing times can add significant costs.
3. Collaborate and Communicate. Communication throughout the design process could be the difference between success and failure. Transparency is key here. Consistently communicate with the project manager, the supplier and whoever is testing the product across the engineering team.
You know your products requirements, and your supplier knows their manufacturing capabilities. Through collaboration and understanding of each other's requirements and capabilities, you can potentially eliminate secondary costs.
If testing is done by a third party, discuss the end cost of testing beforehand in order to find out if it would be more cost effective to bring testing in-house.
As a design engineer, you have to constantly have a product's quality in mind. The testing phase is one of the final steps in assuring that a product meets its various standards and qualifications.
For practical strategies, tips and technologies that can help you achieve greater productivity and engineering efficiency, download:

"The Modern Engineer's Guide To Getting It Done."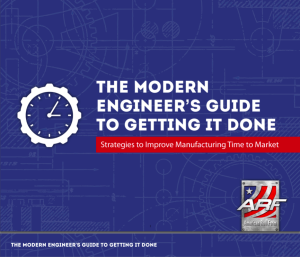 Do you have other tips on how to reduce obstacles during the testing phase?