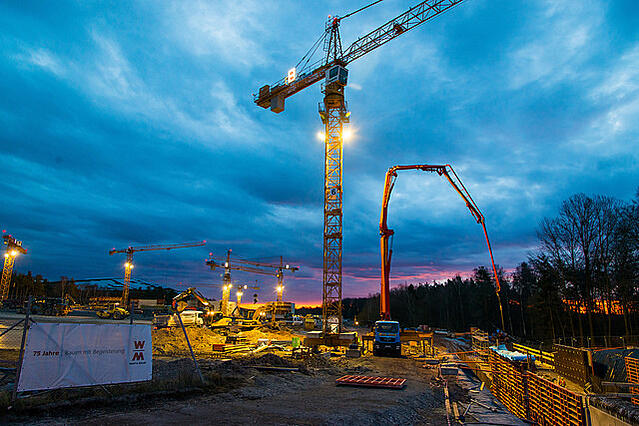 The U.S. construction industry is on the upswing, rebounding a depressed market since the 2008 economic crash. Economic growth, new construction starts and plans to hire are all positive indicators. As growth expands and optimism spreads, predominantly B2C trends in 2014 will trickle down to B2B markets, including construction.
Below are four current forces poised to disrupt construction this year.
1. Big data will unlock construction project insights.
Big data is revolutionizing industries from healthcare to home appliances, and construction will be no different. Once general contractors begin leveraging big data, using massive computing power for the processing of vast data sets at unprecedented speeds, the data of even major construction projects can be ingested, managed and ultimately analyzed.
Decision-making, data management and reporting all stand to benefit from big data. Predictive analytics can aggregate historical data across construction projects to anticipate challenges and avoid disaster. Real-time jobsite updates will keep all parties coordinated and operations running smoothly.
Related: Looking Ahead: 2015 Predictions for Manufacturing
2. Cloud and mobile access will improve on-site intelligence.
Software as a Service (SaaS) and cloud-based file storage have made tech infrastructure more flexible and scalable for businesses of all sizes. The portability of mobile devices and apps allows information and programs once bound to desktops to be more accessible on the go.
This translates into real-time service management and project details that can be referenced on the jobsite. Dozens of industry-specific options are already on the market.
3. Cybersecurity will hit home for SMBs.
Headline-making hacks like iCloud and Sony make it seem that only large enterprises are susceptible. Unfortunately, cyber attacks on small- and mid-sized businesses is a real and growing problem. Data breaches are increasingly common, and smaller businesses with weaker IT security are easy targets. General contractors, developers and technicians will need to ensure business data is secure and have contingency plans in place.
4. The talent hunt will ramp up.
The Associated General Contractors of America recently reported that 60% of contractors surveyed plan to expand payrolls in 2015. According to the report, "Indeed, if [predictions] come true, industry employment could expand in 2015 by the most in a decade."
Related: Millenials and Manufacturing
However, the industry has cited a shortage of skilled workers and an aging workforce, problems that also currently plague manufacturing. Construction businesses will need to adapt their recruiting to create a pipeline of young, skilled talent to fill their expanding payroll.
What other trends will impact the construction industry in 2015? Share your thoughts in the comments below.
Image Source: The U.S. Army via Flickr Creative Commons