If you are an agile athlete, you have the ability to change direction very quickly, without losing momentum.
If you are an agile manufacturer, you have the ability to adapt quickly to production demands and short windows of opportunity, without losing efficiency.
The agile product lifecycle management approach, most widely adopted in software development, centralizes product information, streamlines design processes and launches quality products faster.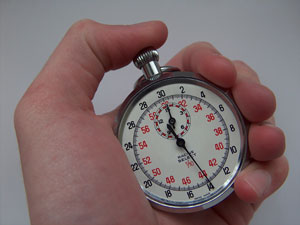 Image Credit: Speed and Agility Training
The principles of agile product lifecycle management have never been so crucial to oil and gas equipment manufacturers as they are today.
As time-to-market decreases and product lifecycles shrink, design engineers have less time to make necessary improvements. Equipment products and requirements are growing more complex, making ongoing redesigns and enhancements the new norm.
In this high mix, low volume environment, oil and gas equipment designs seem to change rapidly. Because of this, only a small amount of products can be manufactured at a time, similar to batch manufacturing.
Here are three concepts of agile product lifecycle management that can be applied to engineers of oil and gas equipment and help you become more flexible in the design phase:
1. Continual Improvement
Because agile products consistently go through tests and redesigns in a shorter time frame than usual, it is likely that designs improve. There is a heightened sense of technical excellence and quality design in this model. The need for product improvement is identified quicker, and adjustments are subsequently made quicker.
2. Cross-Functional Teams
Agile product lifecycle management is applicable to a variety of members of a business team: design engineers, project managers, purchasing and inventory managers.
"What provides the greatest benefits to the user experience are product development teams that are able to successfully integrate design and development processes and methods rather than being at cross purposes to each other." —Robert Reimann, Lead Interaction Designer at Sonos, Inc.
In order to be successful implementing the agile approach into equipment manufacturing, collaboration between sales, engineering, sourcing and operations is key. As long as communication is constant and transparent, forming cross-functional teams in the planning phases will reduce scope creep, giving a quicker release date a better chance.
3. Quicker Prototyping
Before major investments are made in tooling and finishing a product, it is important to test all aspects of design, fit, form and functionality. The sooner you can prototype, the sooner you can identify what tweaks need to be made to a product.
To learn about how American Roll Form utilized soft tooling and engineering best practices to provide prototypes needed to make an accurate and informed decision, read our prototyping case study.
Ultimately, the only way to know for sure whether agile product lifecycle management is the correct method is to integrate and test. Consistently evaluate the pros and cons of the approach and make adjustments as needed.
"We really need to stop thinking that there is a single cure—philosophy, approach, process, or methodology. It's not that simple. Every client, project, and development team is different. Problems start when we become dogmatic in what we do. It is human nature to apply what worked last time and avoid what didn't work." —Michael Griffith, User Experience Director at Hewlett-Packard
For more practical strategies, tips and technologies that can help you adapt and achieve greater productivity, download:

"The Modern Engineer's Guide To Getting It Done."