In 1985, the American Motor Cooperation sought to speed up the design process for new car models. The first step in its strategy was the development of a computer-aided design (CAD) software system.
The second was a new communication system that centralized all engineering drawings and documents, allowing conflicts to be resolved faster. After AMC was purchased by Chrysler, the system was expanded to include everyone involved in designing and building products.
This product-focused communications ecosystem was the birth of product lifecycle management, and it led to Chrysler becoming the auto industry's lowest-cost producer by the mid 1990s.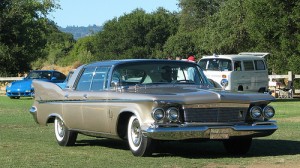 Product lifecycle management (PLM) encompasses everything from concept and design, to production and testing, to the sale, service and disposal of a product. With so many data points and interconnected parts, below are some best practices for achieving optimal product lifecycle management.
3 Tips to Optimize Your PLM
1. Consolidate, organize and communicate data. This is the crux of PLM. Product lifecycle management cannot be accomplished a single silver-bullet solution, but rather through the strategic integration of:
Software tools (i.e. CRM, ERP, databases).
Data and documentation (i.e. bill of materials, engineering designs).
People (i.e. engineering, sourcing, manufacturing, sales, customer service).
Processes (i.e. DFMA, standardization of data storage and naming conventions).
2. Adopt iterative, closed-loop design processes. Methodologies such as agile and lean manufacturing centralize product information, streamline design processes and launch quality products faster.
Particularly in industries such as energy that face increasingly compressed timelines, accelerated design processes are more important than ever. Maintain focus on continual improvement, cross-functional teams and rapid prototyping to keep communication free-flowing and efficiency high.
3. Select the right supply partners. Surround yourself with like-minded production partners, and select a sourcing solution that will meet the needs across the entire product lifecycle—from proactive part analysis, conceptual part engineering and prototyping, to inventory management and just-in-time delivery.
As Kevin Prendeville of Accenture explains, "True enterprise PLM requires building an end-to-end framework that spans multiple solutions and accommodates business processes and data from marketing, design, product portfolio management and more."
Photo Credit: Jack Snell via Flickr