A healthy relationship between you and your suppliers form the foundation of your company's success. Companies that continue to suffer because of weakened, inefficient relationships will surely lose to their competition.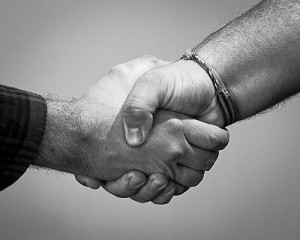 Photo Credit: dhendrix73 via Flickr
Below are four tips to help you improve supplier communications:
1. Evaluate the current relationship.
Start out by evaluating the current state of the relationships you have with your suppliers. Conduct a company "gut check" and ask the following questions:
Is this relationship meaningful to the success of the company?
Is there a good amount of communication and trust between you and your supplier?
Are lead times and deadlines frequently met?
Do you have defined metrics to measure supplier performance?
Is the relationship weakened or damaged?
Once you answer these questions, you can start to make decisions and define the path the relationships will take in the future.
2. Identify the problem areas.
If you've determined that the relationship is valuable and worth the energy needed for improvement, you then need to identify any existing areas in the relationship that experience or are the source of weak communications.
Set up a meeting and encourage an open conversation with your supplier to uncover some activities they think you can improve on and also bring to the forefront the areas of improvement you'd like to see from them.
This dialogue opens the doors to improving the communications and establishing where weaknesses originated. The goal is to come out of the discussion with actionable steps to improve communications for the future.
Alternatively, you may find the relationship is not adding significant value, and it may be time to move on to a more stable partnership.
3. Implement corrective actions.
Now that the areas of improvement have been identified, the next step is to define and implement corrective actions. These actions can include changes in processes or utilized technologies, increased communication requirements, or even changes in personnel.
Monitor the impact of these implemented actions on the original problem areas and ensure that they can objectively be measured and quantified.
Actions speak much louder than words. Much like setting and achieving goals, implementing improvements is just as crucial a step as identifying them.
4. Communicate consistently.
A strategy that supports improved communications between you and your supplier is worthless if it isn't carried out consistently.
For example, suggest a monthly check-in with your supplier. If they are local, offer an in-person meeting. If they are not, scheduling a monthly call is a good way to encourage consistent communication.
Increasing communication between you and your supplier is not a one-time event. It's a fluid process that should be ongoing. Both you and your supplier should remain open-minded as communication moves forward and you tackle projects together.
By evaluating the customer-supplier relationship, identifying any weak areas, implementing corrective action and communicating consistently, you put yourself in a better position to succeed.