According to KPMG's 2013 Global Manufacturing Outlook, 49% of manufacturing executives said that their organizations lack supply chain visibility beyond their Tier 1 suppliers. The same study found that only 9% had complete visibility of Tier 1, 2 and beyond.
Investing in a contract manufacturing partnership can help stabilize your supply chain. But a great supply partner is only one piece of the puzzle.
Great internal transparency and internal communication processes are pivotal elements to achieving a streamlined supply chain. They will pay off down the road in the form of higher efficiency, a more competitive product and a stronger, more cohesive company.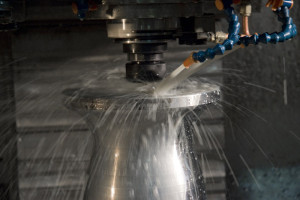 Image Credit: American Roll Form
Below are three reasons why investing time and effort into improving your internal transparency can help streamline your supply chain, enhance forecasting visibility and make your organization more efficient overall.
Product lifecycle management
The principles of agile product lifecycle management require centralized information, streamlined design processes and quick product turnaround. It demands coordination between members of different divisions of your organization: engineers, project managers, inventory managers, sourcing and production.
Through frequent communication and data transparency, product lifecycle management will drive collaboration between sales, engineering, sourcing and operations, resulting in learner operations and more informed decision-making.
Forecasting through visibility
In order to accurately forecast, internal communication and transparency must be consistent. Changes in demand, economic conditions, competition and consumer behavior are all reasons to keep a fluid, flexible approach to forecasting.
Lack of internal communication can create a gap in supply chain visibility, which could lead to large safety stock buffers and excess inventory levels.
Collaborative product design
Collaboration brings engineers, sales and the workers on the floor together, encouraging bidirectional feedback internally.
At American Roll Form, our unique approach to conceptual part engineering allows a variety of team members to evaluate a product or part and determine how that product or part can be improved.
When working on a project that may require conceptual or reengineering, we bring members of our sales and engineering teams together to help create a superior product design that is optimized for cost efficiency and complies with quality requirements.
Internal transparency won't come without investing time and energy into improving. Consistently test your internal processes and adjust as needed.
For more practical tips on how to improve your company's internal communication skills, read "Strategies to Improve Internal Communications."