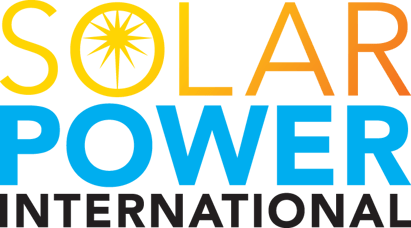 A record-setting 20,000 solar energy professionals and 600 leading manufacturers gathered for four days in Las Vegas for this year's annual Solar Power International (SPI). This year's tradeshow included everything from educational solar 101 sessions, to more in-depth discussions about the Sunvia trade case.
A lot happened at this year's SPI, so we've outlined key takeaways below.
SEIA Launches New Website
The Solar Energy Industries Association (SEIA) kicked off this year's event by introducing a brand new website filled with digital tools and resources to keep pace with the evolving solar industry. The website features a brand new layout, plus an interactive state-by-state map that allows users to see the latest solar market insights and policy updates. It also includes a new online community, The Sphere, where members can connect with one another.
In its opening, sold-out solar 101 workshop, SEIA covered the emerging possibilities of the solar industry. The workshop featured a general session where Smart Electric Power Alliance CEO, Julia Hamm, and SEIA CEO, Abigail Ross Hopper, spoke about the work both organizations are doing to grow the solar industry.
The 'Other' ITC: Perspectives on the 201 Filing
Perhaps one of the most talked about sessions of last week's event was the International Trade Commission (ITC) discussion on how the Sunvia trade case could result in the federal government imposing high tariffs on imported solar cells and high minimum prices on imported solar panels. Led by Hopper, the CEO explained that the petition could result in the loss of nearly 88,000 American jobs and halt the growth of the solar industry.
Low Cost Solar Resources
One of the main highlights this year at SPI was just how low cost solar resources actually are. A study from The National Renewable Energy Lab shows that utility-scale solar power installations are now reaching sub-$40 per megawatt hour, or 4 cents per kilowatt hour and found solar power prices have dropped by 30 percent, just in the last year.
The Intersection of Solar Storage
"More than 5,200 SPI attendees are involved or interested in energy storage," according to SPI.
To address this growing market, a panel of industry experts talked about how to store solar energy at a higher capacity. The panel included Bloomberg Lead U.S. Solar Analyst, Hugh Bromley; Vivint Solar CEO, David Bywater; Advanced Microgrid Solutions Founder and CEO, Susan Kennedy; and SEPA CEO, Julia Hamm. The group explored available options for utility, residential and commercial markets. They explained how more people are focusing on different storage options, and how to stay ahead of the trend.
Solar Profile Guide
As the industry continues to rapidly evolve, you need time and money to keep up. This will save you both.
Download the our solar profile guide to access designs and section modulus requirements for:
2" C-Section*
5" C-Section*
3" C-Section*
5" C-Section*
Z-Section*
I-Beam and W-Section
*Note profiles that utilize roll tooling already in-house at Hynes, reducing lead times and lowering total cost of production.
We hope to see you next year at SPI!