Manufacturing has seen renewed growth in the U.S. over the past three or four years, but it has unearthed a problem. As Jeff Turner, president and founder of Turner Machine Company, wrote earlier this year:
"This news has ignited the industry with goals of expansion and innovation. It has also exposed a staggering downward trend that threatens to upend plans for future growth: a severe shortage of manufacturing talent."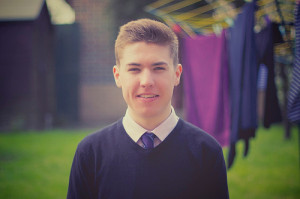 Image source: A.J. Photo via Flickr
A technology skill gap, a perception problem and an aging workforce are dwindling the ranks that will carry the manufacturing industry forward. It's a problem that has us wondering, who will be the next generation of manufacturers?
According to a recent survey, 77% of hiring managers and human resource professionals in manufacturing are struggling to find and develop necessary skill sets. If you're part of that statistic, you can take strides to future-proof your organization. Here are the qualities we believe reflect the manufacturing leaders of tomorrow, and what your company can be doing to attract them today.
They embrace technology.
Like most industries in the U.S., manufacturing is being remolded by technology, and the pace of innovation has accelerated. New designs, tools and customization options are being released and implemented on a consistent basis, and manufacturers must adopt new skills—or hire fresh talent—to keep up.
What to do today: Create an environment and an expectation for employees that keeps pace with the rate of change in manufacturing, especially for roles responsible for shaping the future direct of your business. Integration of technology and innovation into core manufacturing services not only creates a competitive advantage, it will create positions that match the skill sets of emerging professionals.
They job-hunt online.
Sixty-eight percent of millennials use mobile devices for job searching. Nearly half of all millennial job seekers turn to LinkedIn, where there are currently more than 30,000 manufacturing jobs posted.
What to do today: Position yourself to be found. Make sure your company is represented online, and available job openings are up-to-date and thorough. For more tips, read Recruiting and Filling Manufacturing Jobs Require New Tactics.
Their personal and professional passions overlap.
Regardless of age or experience, employee satisfaction and engagement plays a large role in retention rates and productivity. To attract new talent, and retain today's workforce, manufacturers must take culture and professional development seriously.
What to do today: Start to cultivate a workplace that engages employees and nurtures personal and professional passions. Employers such as Corning, Inc., an $8 billion specialty glass and ceramics manufacturer, is taking proactive steps in attracting new talent through embracing technology, executive involvement in recruiting and creating a culture that fits millennials' values and interests, such as social responsibility.
They don't see manufacturing as a career path.
A lack of education is a fundamental part of the industry's problem. Many potential candidates don't even consider a career in manufacturing because they are unaware of its current and future opportunities for young professionals in engineering, information technology and many other fields.
What to do today: American Roll Form has participated in the Alliance for Working Together's (AWT) mission to promote careers in manufacturing to middle school and high school students. Manufacturers need to stand behind similar efforts to educate potential workers—whether its offering tours to young students or partnering with vocational schools to create pools of viable talent.
They are in high demand.
The smaller the talent pool, the more competitive recruiting becomes. Tech-savvy, top-performing manufacturing candidates are going to be in high demand, and have their choice of employer.
What to do today: Build a talent pipeline. Don't wait for a staffing need to begin building relationships with college students and young professionals. Connect with community colleges and trade schools, and develop an internship program to create seamless post-graduation opportunities. Talented mid-level professionals will already have jobs; cultivate amicable relationships with potential recruits so when they are ready to change jobs, their loyalty lies with you.
For more on the future of manufacturing, read our predictions for 2014.