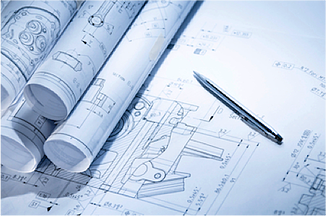 All manufacturers across the world have at least one thing in common: They want to cut costs in order to keep prices competitive.
It often falls upon the manufacturer's engineering team to figure out creative ways to cut costs without sacrificing quality.
That is no small order. Modern manufacturing engineers face shorter product lifecycles, rapidly evolving technology, new production capabilities and the pressure to do more with fewer resources. As a result, they must work smarter and make the most of every minute.
Luckily, there are engineering design guides available from third-party partners like Hynes Industries. Engineering design guides are the modern engineer's best friends, meant to help save time, money and any unnecessary headaches. With ready-to-use engineering guides and section modulus requirements, you can:
Cut down on design time, accelerating product development and improving time to market.

Easily compare section properties of different profiles, allowing you to select the best shape for your design.

Reduce material content and simplify your design, resulting in cost savings along the supply chain—in production, assembly, logistics and transportation. By analyzing the product design, you find ways to actually use less material content while maintaining strength tolerances.

Optimize product design for roll forming, which can pay lucrative dividends as production volume increases.
Available Engineering Design Guides
To get started, download one of our engineering design guides and use the drawings to plug roll formed profiles into product designs.
Solar Profile Engineering Guide — Our guide includes solar profiles for use in ground pilings, panel support channels, PV framing and module rail applications, and makes it easy to compare section properties of hot rolled and cold roll formed profiles.
Standard Profile Engineering Guide — Engineering drawings for these profiles can help cut down on design time for roll formed products. All profiles utilize roll tooling already in-house at Hynes, decreasing time to market and lowering total cost of production.
Want to learn more techniques to stay ahead of the curve? The Modern Engineer's Guide to Getting It Done outlines the challenges and trends on the horizon, and highlights practical strategies, tips and technologies for greater productivity and design efficiency, so you can be prepared to conquer what's ahead.
Image Credit: cexco via iStock Photo