Streamlining—a buzzword and a method that so many of us are striving for when it comes to our supply chains.
To stay efficient and successful in today's world of evolving market conditions and shifting customer demands, streamlining your supply chain is key.
The first crucial step in streamlining your supply chain is determining which supplier relationships are key to success. Consolidate vendors by centralizing multiple production processes under one trusted partner.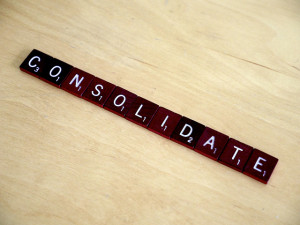 Image Credit: Lendingmemo via Flickr
If executed properly, condensing your supply chain can create a lean and more competitive organization that is poised to take advantage of future growth.
Below are three benefits of streamlining the supply chain through vendor consolidation:
1. Higher Efficiencies
Efficiency is all about doing more with less. With multiple vendors, it is difficult to stay on the same page, remain organized and manage costs and details associated with various materials, production queues and shipments.
A consistent supply of products and materials from a single vendor means knowing whom to call when product is defective, late or incorrect, and makes issues and miscommunications more efficient to resolve.
Fast, effective communication within the organization and with trusted vendors is a requirement for an efficient supply chain.
2. More Stable Supply Chain
Contract manufacturing gives companies the ability to outsource processes they cannot perform profitably in-house. Because of its long-term commitment and more comprehensive scope, contract manufacturing has the potential to create a more stable supply chain that is more agile in the wake of shifting marketing conditions.
All-in-one manufacturing partners should excel at fabrication capabilities like stamping, punching and roll forming, but also provide strategy and guidance on part analysis and product design, prototyping, supply chain logistics and inventory management.
3. Long-Term Cost Reduction
Cost reduction is music to most sourcing managers' ears—and another long-term benefit of vendor consolidation. Relying on fewer vendors reduces accounts payable costs, aggregating expenses onto a single invoice and simplifying bookkeeping. Materials management is made easier and less costly by limiting the number of times product must be shipped and inventoried.
Choosing a strategic supply partner that can make changes upstream in the supply chain through conceptual part engineering can also significantly reduce costs. Conceptual part engineering can decrease a product's weight, reduce assembly time and labor costs, and inherently cut shipping costs.
Placing your trust in a manufacturing partner to manage a larger portion of your business' supply chain is not an easy decision to make, and should be made carefully. To learn more about American Roll Form's engineering capabilities and supply chain services, and how we cut costs and lead times, read our case study.