Since 2004, Gartner has compiled The Gartner Supply Chain Top 25, a list highlighting the best practices of the 25 global supply chain leaders.
The 2013 list, which includes the likes of Intel, Caterpillar and Ford Motor, offers lessons to B2B corporations aiming to streamline their supply chains:
Apple
For the sixth consecutive year, Apple was ranked first by Gartner. Before Apple's supply chain starts in sourcing, it is planned out. Supply Chain Planning at Apple integrates research and development, cost analysis, demand forecasting and inventory management. Careful thought, as well as trial and error, go into this planning process.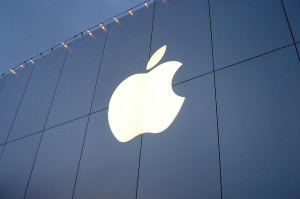 Image Credit: Tommy Klumker via Flickr
Apple has streamlined its supply chain in the following ways:
Apple minimizes the number of points along the supply chain between assembly and customer by shipping products directly to consumers (if ordered from the online store).
For other distribution channels such as retail stores, direct sales and other distributors, Apple keeps products at a central warehouse and restocks as inventory and demand shift.
Apple's warranty return policy, trade-in program and recycle/reuse program creates a closed-loop system for reclaiming product parts at the end of a product's life.
Amazon
To think that Amazon started in a two-car garage only twenty years ago is incredible given the meteoric rise it's experienced. The powerful combination of driven, determined CEO Jeff Bezos and a revolutionary approach to supply chain management has this Internet giant on the Gartner Top 25 List for another year.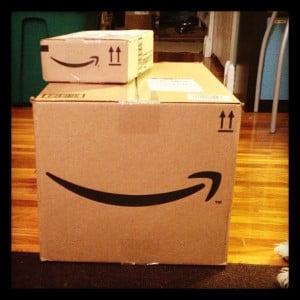 Image Credit: Amy Jane Gustafson via Flickr
Why is Amazon considered one of the best supply chain management companies in the world? A few reasons:
Amazon requires suppliers in their retail manufacturing supply chain to comply with their Supplier Code of Standards and Responsibilities, ensuring that all supply partners adhere to a high level of service, business practices and conduct.
Throughout a given year, hundreds of Amazon distribution factories are audited based on a scorecard consisting of 235 items related to the Supplier Code. In 2013, 363 factories in 19 countries were audited (up from 159 factories in 13 countries in 2011).
Whether your business adopts a vertically integrated supply chain like Apple, or a highly fragmented one like Amazon depends on your market, product mix and supplier network. Either way, these supply chain leaders offer valuable lessons for manufacturers.
Key Takeaways
1.) Plan the plan, work the plan. Apple's supply chain success can be attributed to a variety of actions, but it all starts with planning. Metal manufacturers should keep close watch on market forces and raw material costs and develop sound forecasting models to predict supply chain flow. A supply chain plan can always evolve as customers and marketplaces evolve. But without a plan, your company might be dead in the proverbial supply chain water.
2.) Communication is key. Communication is the foundation of a healthy relationship between a company and its suppliers. As we discussed in a recent post, communication is a fluid process that should be ongoing. Communication plays a major role in the success of any supply chain, even more so for high volume production.
3.) Measure, test and learn. Amazon has measurement down to a science, and is still perfecting that science. Its audit process continues to hold distributors and supply chain partners to measurable standards. In order to understand how your supply chain is performing and what improvements need to be made, it's important for manufacturers to be able to measure.
To learn more information about optimizing your supply chain, read How Contract Manufacturing Can Stabilize Your Supply Chain.