Every year since 2005, Global 100 and Corporate Knights Capital combine efforts to create the Global 100 Index. The list is made up of the 100 most sustainable corporations in the world.
How the List Is Determined
Companies considered for the Global 100 are first put through four different screens: Sustainability Disclosure, Piotroski F-Score, Product Category and Sanctions.
Companies that pass become part of the Global 100 Shortlist, and are then scored on priority KPIs for their particular vertical market. The overall top performers from each industry sector are named to the Global 100.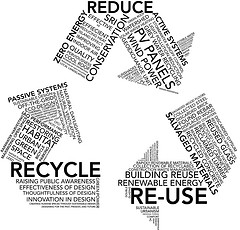 Image Credit: [MP] via Flickr
Below are three manufacturers on the Global 100 List that have adopted and implemented sustainable practices:
Umicore
Umicore is a materials manufacturer that specializes in clean technologies such as emission control catalysts, materials for rechargeable batteries and recycling.
Umicore takes pride in assuring that the environmental footprint of its operations is minimal. The company consistently monitors and measures the capacity of its environmental footprint as it relates to:
Energy and water consumption.
Waste volumes.
Resource efficiency.
Regulatory compliance.
Control and remediation of historical pollution.
ASML Holding
ASML manufactures complex chip-making machines used in the semiconductor industry. Beyond manufacturing these products, ASML also designs, develops, integrates and services their advanced systems.
ASML created its 2011-2015 "master plan" to help the company focus on ways to make its operations more sustainable. These plans call for energy and carbon dioxide reductions, as well as water and waste management.
ASML has also introduced a chemicals evaluation process, which has helped them determine which substances are hazardous and which can be used in the production process. This evaluation process also helps ASML comply with national and international legislation regarding hazardous substances.
Johnson Controls
Johnson Controls is a global technology products and solutions company that serves the automotive, HVAC and integrated facilities management industries.
Johnson's core products, services and solutions focus on the optimization of energy and operational efficiencies of buildings; lead-acid automotive batteries and advanced batteries for hybrid and electric vehicles; and interior systems for automobiles.
Johnson Controls has created and implemented an Environmental Scorecard, which measures the company's use of energy, water, waste and Greenhouse Gas Emissions (GHG):
Energy

2018 Goal: reduce energy intensity by 30%.
So far: 11.7% reduction through end of 2012.
Waste

2018 Goal: reduce waste by 20%.
So far: 8.3% reduction through end of 2012.



Water

2018 Goal: reduce water intensity by 10%.
So far: 5.4% reduction through end of 2012.



GHG

2018 Goal: reduce GHG intensity by 30%.
So far: 13% reduction through end of 2012.
We at American Roll Form applaud these companies taking action to adopt sustainable business practices. Not only does a sustainable manufacturing approach improve the world we live in, but is designed to enhance the lives of employees and the communities that manufacturers serve.
To learn more information about improving the sustainability of the manufacturing industry, visit The Environmental Protection Agency's Sustainable Manufacturing site.