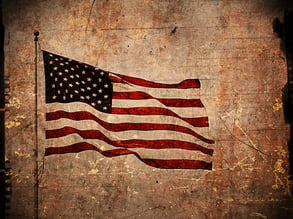 Between 2000 and 2009, close to 6 million jobs in manufacturing were lost due to offshoring. Now, we're hearing that Chinese industries are catching up with, and sometimes already exceeding, the west.
However, there's hope for U.S. manufacturers still. The industry is seeing a slow but steady uptick in jobs, with about 250,000 created from 2009 to 2016. This increase came in part from climbing overseas labor and freight costs, government initiatives like the Reshoring Initiative and a slew of benefits for reshoring companies, such as tax breaks, improved brand image and better quality control.
But what is the importance of made in America? Why should we be looking to domestic manufacturers for our products and services?
Sustain Economic Recovery
Supporting American-based manufacturers and products has been shown to reduce income inequality, lower the unemployment rate by creating jobs and help balance our trade and budget deficits. According to the Made in America movement, the average American will spend $700 on gifts in 2016. If half of this amount were spent on U.S.-made products, this would create up to one million new American jobs.
Reduce Environmental Impact
Buying domestically produced products reduces the travel distance of products, which, in turn, reduces unnecessary fossil fuel use and emissions. The U.S. also has distinct regulations against pollution, which some overseas countries have not yet been able to meet. Sending our manufacturing overseas means sending our pollution overseas and potentially heightening its impact.
Decrease Excess Capacity
Overproduction of steel in some foreign countries has led to excess inventory globally. This often causes layoffs in the U.S. and abroad, including traditional steel-making countries like Japan and Britain.
How to Help in the Fight for Made
in America Products
The manufacturing sector employs 8.8 percent of this country's total employment and, on average, workers make $1.78 more per hour than other sectors, according to the Alliance for American Manufacturing.
Supporting American manufacturers is supporting the health of this sector, and in turn, supporting our economy. Opportunities surround every business and consumer to be more aware of the origin of their purchases. We shared this video back in 2012 from ABC News' Made in America segment, but it still rings true today. Take a look.
As the video points out, if every builder in America used 5 percent more American goods in their construction project, that would equate to 220,000 more manufacturing jobs. Imagine expanding that to every manufacturer buying 5 percent more from U.S. suppliers and American consumers buying 5 percent more of their household goods from the U.S. The impact would be massive.
At Hynes Industries, we're very proud of the role we're playing in the renaissance of manufacturing in the United States. We'd like you to join us in the fight for a sustained economy and environment.
To partner with Hynes on an upcoming project, request a quote and we'll work with you to find an effective, efficient, American-made metal fabrication solution.