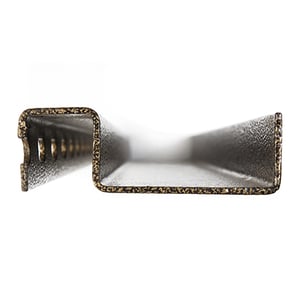 When prioritizing products or parts for a redesign, consider:
The weight of the part or product. If a product is heavy, there is probably an opportunity to reduce weight, and with it, production, inventory and shipping costs.

The complexity of the part of product. Evaluate the part's design complexity and whether it requires multiple steps to fabricate, or to assemble.

Overall production costs. Is the part or product is expensive and inefficient to produce? Flag it for a redesign.
Once you have identified the components to be evaluated, there are multiple ways to approach the process. For engineers, this is a step in the process that allows us to flex our design muscles and create a more efficient solution.
Below we've compiled three common ways to approach a product redesign:
Approach #1: Present a new concept internally.
If you have the talent, capacity and necessary resources in-house, challenge engineers to create a new concept. Draw upon their experience and any knowledge gained from professional development. This may save you from spending capital on an outsourced partner.
Creative design meetings should happen on a consistent basis. If time is stretched thin and engineers are stuck in a creative rut, encourage brainstorming sessions to uncover a solution that is optimized for cost and efficiency.
Approach #2: Partner with an outsourced expert.
Many engineering teams lack internal resources; as a result, they have less time to meet rising demands. New technologies and shifting market trends also make it difficult for design engineers to keep up.
If you don't have the resources and talent in-house, you can partner with an expert.
A third-party engineering partner can enhance a product's design, increase production efficiency and cut overall costs. Outsourcing product redesign allows the manufacturer more time to concentrate on development of its core product and services, without ongoing operational and overhead costs.
If you don't have experience with outsourced engineering or are on the fence about it, read my post The Rise of Outsourced Engineering.
By challenging the internal engineering team to solve design problems and create new concepts, you set the standard for future innovations.
Approach #3: Modify design in real-time.
A hybrid of the first two approaches, real-time collaboration between internal and external teams is another effective redesign strategy. Gather internal stakeholders, engineering teams and outsourced partners for a brainstorming session.
With the help of 3D drawings, you may have a jump-off point to prototype within a couple hours. This kind of real-time design modification saves time and encourages collaborative innovation.
These are not the only approaches you can take to product redesign. It's most important to test different approaches and find out what works best for you. No matter how you approach product redesign, the goal remains the same—create a higher quality product for the lowest price.