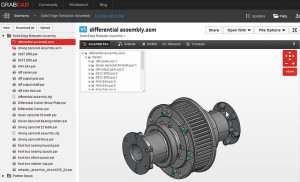 According to Gartner Forecast data, mobile app stores will see annual downloads reach 268 billion in 2017, with total revenues of $77 billion. Beyond mobile apps, engineering software vendors see an opportunity to store data for their customers on the cloud for easier storage and backup, automation and collaboration.
With technology and mobile dependency accelerating at a rapid rate, new apps and software are fostering a variety of design and production possibilities.
Below is a roundup of the newest and most popular apps and software solutions for mechanical engineers.
Apps
LuxCalc Fluid Prop allows mechanical engineers the ability to quickly and accurately estimate the thermophysical properties of common fluids found in heat transfer books for a user specified temperature. This app serves as a great reference tool that eliminates the need for heavy, bulky heat transfer books in the shop or office and includes over 20 common engineering fluids. $0.99
Mechanical Engineer contains more than 300 mechanical engineering formulas and 300 additional conversion formulas. All formulas can be saved, and favorite formulas can be accessed at anytime. The program covers areas such as actuators bearings, belts, brakes, clutches, metalworking and refrigeration, just to name a few.You can also e-mail the results of any formula. The app does require iOS 4.3 or later and is optimized for iPhones, iPads and the iPod touch. $5.99
Unravel is a digital calculator app for flat-rolled steel buyers and design engineers.Unravel providesinstant, on-the-go steel calculations plus features including support of both imperial and metric measurements in coil and sheet calculators, instant conversion between imperial and metric units,addition of metric equivalents, and percent difference between the Min, Nom and Max decimal of a gauge. FREE
Software
Autodesk Product Design Suite is a comprehensive solution for digital design and prototyping. Mechanical engineers can complete the entire design process with one convenient bundle of digital tools. The Autodesk Product Design Suite brings engineering design, conceptual design, sales engineering and design analysis all under one roof, reducing development costs and helping your team design better products.
GrabCAD Workbench allows for easy sharing of all major CAD file formats, with versioning, file backup and feedback markup tools. Workbench speeds up the production development process by eliminating time spent searching for files, working on wrong file versions or exporting files for viewing outside of CAD. The software system also enables your engineering team to manage all project files in one secure location.
Tinkercad is an easy-to-use, low-cost tool that runs in your browser. It helps create digital designs that are ready to be 3D printed into physical objects. This tool is perfect for any level of design engineer expertise, from entry level to intermediate. You are guided through the entire design process through Tinkercad's 'Lessons', which teach you the basics of the program and all its features before moving onto more complex techniques.
The future of mechanical engineering apps and software ultimately depends on how they will rise to meet the evolving needs of users, who face shorter product lifecycles, faster design iterations and heightened pressure to accelerate time-to-market.
For more strategies, tips and technologies for greater engineering productivity and design efficiency, download:
The Modern Engineer's Guide to Getting It Done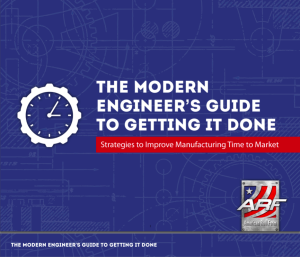 Image Credit: Siemens PLM Software via Flickr