The transportation industry has long been a staple of the American economy. From Vanderbilt's railroad empire to Uber's complete disruption of the ridesharing industry, the way we move and the companies that move us have evolved.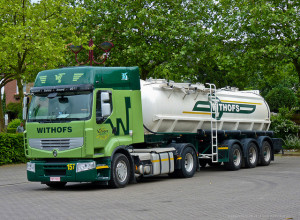 Image Credit: Joe Thomissen via Flickr
Below are the top trends we think will drive the transportation industry in 2014.
Shippers and carriers will build trust through complete transparency.
Less-Than-Truckload (LTL) shipping is a service typically used when a shipment doesn't need a full 48- or 53-foot trailer. Many carriers offer this service, which provides flexibility in customer service and cost control. The shipping rates are usually determined by factors such as class, weight, location and fuel surcharges.
The trick for carriers who offer LTL is being able to communicate the value it brings and avoid becoming a commodity in the eyes of the shipper. Starting with full disclosure of business costs and service objectives, carriers will build trust through transparency and effective communication.
Collaborative contracting is a revolutionary approach to the LTL market based in the belief that a "we" relationship between shipper and carrier is more beneficial than traditional contract-based partnerships with regard to optimizing cost and service factors.
Omni-channel distribution will disrupt the retail shipping model.
The U.S. retail shipping model has been completely transformed by a combination of technologies introduced in recent years. The rise of the e-commerce economy, mobile devices and giant distribution centers are driving major changes in retail shopping.
The omni-channel distribution approach will greatly disrupt the retail shipping model as we know it by offering retailers and buyers a range of shopping and delivery options not available to them fifteen years ago. This approach could shift the way consumers shop and which companies they buy from.
Take an e-commerce giant like Amazon, which announced Amazon Prime's free two-day shipping option in 2005 and spent $13.9 billion last year to add 50 new distribution centers to its network, bringing its total to 89 facilities. All of these initiatives are meant to meet quicker and quicker delivery demands.
Transportation companies must adapt to today's growing trend to move towards omni-channel distribution. Carriers that want to thrive in an omni-channel distribution world must gain a complete understanding of the retailer's business rules and its desired shipping processes, and adjust accordingly.
Data will drive more efficiency and sustainability.
Transportation companies are faced with the increasing demand of customers to receive products faster and cheaper, and the demand of shippers to carry product cheaper and more efficiently.
Big data presents the transportation industry with the opportunity to become more efficient, and ultimately more sustainable in its practices. Below are a few areas of transportation that big data can improve:
Routing— Real-time tracking can help determine exactly where trains and trucks are on the road. Sensor data and vehicle routing software specialists like Route Solutions can improve fleet efficiency and streamline travel operations.
Inventory management— Sensors can track inventory in real time; analytics can provide a detailed view of departure and arrival times and detailed information regarding a carrier's freight.
Environmental impact— Fuel consumption and harmful emissions can be managed and reduced by sensors that monitor an engine's behavior while working out on the road.
American Roll Form believes that environmental sustainability is an admirable and achievable goal for the transportation industry. Through careful analysis and an innovative approach to metal part design, costs and energy consumption can be cut.
For trends and market forces impacting the manufacturing sector as a whole, read "2014 Predictions for the Manufacturing Industry."