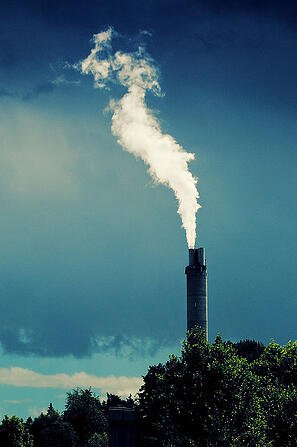 In late November 2014, EPA Administrator Gina McCarthy announced that the agency was proposing new standards for ground-level ozone pollution. The EPA's proposal would lower the current standard of 75 parts per billion (ppb) to a standard in the range of 65 parts per billion to 70 parts per billion.
This proposed change doesn't come as much surprise, as the Clean Air Act requires the EPA to update its air quality standards every five years.
McCarthy wrote:
"Time after time, when science pointed to health risks, special interests cried the sky was falling. And time after time, EPA obeyed the law, followed the science, protected public health, and fortified a strong American economy.
"Over four decades, we've cut air pollution by nearly 70%, while our economy has tripled in size. The sky never fell. Today's action follows that proven path."
Below we outline the new proposed standards, benefits and timeline. We also explore how this proposal could impact U.S. manufacturers.
Standards
The new standards the EPA proposes are as follows:
Lower the current standard of 75 parts per billion to a standard in the range of 65 parts per billion to 70 parts per billion, while taking public comment on a level as low as 60 parts per billion.

Public comment would go as low as 60 parts per billion.
Benefits
EPA estimates that meeting the standards will yield significant financial and health benefits:
Financial:

Financial incentives of $6.4 billion to $13 billion annually in 2025 for maintaining a standard of 70 ppb, and $19 billion to $38 billion annually in 2025 for a standard of 65 ppb, nationwide, excluding California. Benefits of meeting the proposed standards in California add to the nationwide benefits after 2025, with values estimated at $1.1 billion to $2 billion annually after 2025 for a standard of 70 ppb, and $2.2 billion to $4.1 billion for a standard of 65 ppb.

Health:

These benefits include the value of avoiding asthma attacks, heart attacks, missed school days and premature deaths, among other health effects. EPA analyzed the benefits and costs for California separately, because a number of areas in California would have longer to meet the proposed standards.
Timeline
The EPA will take comment on the proposal for 90 days after it is published in the Federal Register and will hold three public hearings. The agency will issue a final decision by Oct. 1, 2015.
Thoughts on the New Proposed Standards
Emissions from manufacturing facilities and electric utilities, motor vehicle exhaust, gasoline vapors and chemical solvents are some of the major sources of smog. But not all manufacturers agree that tighter regulations on parts per billion in the air are the solution to the current problem of increased smog pollution.
In July 2014, National Association of Manufacturers (NAM) commissioned NERA Economic Consulting to conduct a study on the economic effects of the new proposed standards. The study found that revising the ozone standard from 75 parts per billion (ppb) to 60 ppb could:
Reduce U.S. GDP by $270 billion per year and $3.4 trillion from 2017 to 2040;

Result in 2.9 million fewer manufacturing job equivalents per year on average through 2040;

Increase natural gas and electricity costs for manufacturers and households across the country.
NAM's president Jay Timmons called the new policy "the most expensive regulation in the nation's history, possibly tanking the economy and costing jobs at a time when businesses, manufacturers and families are making a comeback."
In an August Wall Street Journal op-ed piece, Timmons went on to explain that significant improvements in technology and practice have been made over the past 30 years to help reduce harmful emissions. The result of these improvements is a 25% decrease of ground-level ozone levels.
Despite these improvements, Timmons is concerned that the proposed standards are too strict and could be harmful to the industry. If a manufacturer exceeds the EPA's new ozone standard, the EPA will declare it in "nonattainment." Required emissions reductions can essentially strangle operational growth—either through expensive upgrades or the shutdown of industrial facilities—until ozone levels are compliant.
How do you feel about the EPA's new proposed standards? We'd interested in your opinions in the comment section below.
Image Credit: eckmann via Flickr