"Simple can be harder than complex: You have to work hard to get your thinking clean to make it simple. But it's worth it in the end because once you get there, you can move mountains."
- Steve Jobs
In some iteration or another, you've heard of the KISS principle: Keep It Simple, Stupid.
The KISS principle was developed in the mid-1900s by Clarence "Kelly" Johnson, a former Lockheed Martin advanced aircraft development engineer, who believed that systems performed best when they had simple designs rather than complex ones.
Maybe Mr. Johnson was onto something. Many years later, the KISS principle is still used by manufacturing engineers and software designers, where the threat of scope creep can make projects unmanageable over time.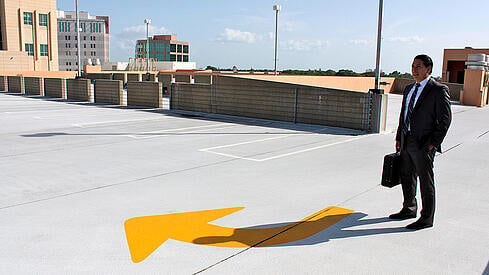 Image Credit: Brennan via Flickr
There are many different factors that can affect your part or product design, including cost, material, project scope and time to market. Below are three rules based in simplicity to help manufacturing engineers reduce design complexity.
1.
Simplify Manufacturing Assembly
Components
Labor and assembly have a compounding effect on the metal fabrication process. Just remember that as the number of components increases, the total cost of fabricating and assembly increases. When you can simplify assembly steps within your part or product design, lead times are reduced.
In the early stages of a project, design engineers can review all components within an assembly to determine whether components can be eliminated, combined with another component, or the function can be performed in a simpler way. Designing for fewer part components can reduce costs related to purchasing, stocking and general infrastructure.
2.
Simplify Communications in the
Design Phase
Effective internal communication is essential to any business's success. For engineers, communication within the manufacturing engineering team and across other business teams (i.e. sales, shop floor professionals) can result in better product design.
But in order to exchange part and product information efficiently and effectively with those involved in the product lifecycle processes, you have to open up lines of communication. Fortunately, you can implement strategies and technology to streamline communication-dependent processes in the design phase.
First, have conversations with your colleagues and gain an understanding of the most effective ways to communicate. Do they prefer to meet? Email? Then, centralize design information, utilize enterprise social networks and consider mobile communication options. For more information on internal communication strategies, read Communication and Collaboration Strategies for PLM.
3.
Simplify Design Profiles
Evaluate part geometry, and identify ways to simplify the profile in order to reduce the number of bends while still meeting product design specifications.
In the case of complex sections with multiple bends, hole piercings and punchings, costs can quickly increase with every new hit required to achieve the desired profile. In the pre-production phase of the project, analyze the profile design to uncover design flaws, such as unnecessary parts that can be combined or overly complicated profiles.
By taking the time to evaluate how a part or product can be simplified, you can reduce manufacturing costs, improve lead times and decrease shipping costs while still improving efficiency and product quality.
Another way to reduce costs and improve your time to market is to utilize resources already available to you. The Standard Profile Engineering Guide is a free resource with proven designs at your disposal. Download your free guide to view your engineering design options.
Editor's note: This post was originally published in October 2014 and has been updated for comprehensiveness.