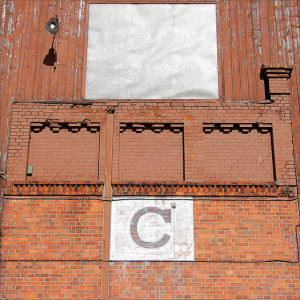 The most proactive people in your life are the ones who always think ahead, anticipate future needs, identify problems and possible outcomes, and create solutions.
A proactive metal fabrication partner possesses these same characteristics. Through experience, careful evaluation and a value-add approach, a proactive partner anticipates challenges, prevents problems and executes solutions that will reduce costs without sacrificing quality.
When choosing the right metal fabrication partner, look for the following key characteristics:
Collaborative
With limited resources available, more complex parts and products, shrinking profit margins, and escalating tooling costs, many manufacturing companies are seeking greater collaboration with their fabrication partners.
For example, if a section needs to be redesigned, the proactive partner invites and encourages both engineering teams to collaborate in an effort to find a solution that cuts material content from the existing section. Working as a team, they can decide which processes and materials will reduce material content. Collaboration is a critical aspect of substantial cost savings.
Communicative
Good communication skills are vital to maintaining and improving a vendor's lifetime value. The proactive partner jumps ahead of a potential problem or product issue before it can derail a project's momentum. By remaining transparent, a proactive partner encourages a healthy, consistent stream of communication back and forth. This way, as the customer, you are never left in the dark.
Consistent email communication, company newsletters or website updates open the lines of communication and make a clear push toward transparency.
Creative
There are a variety of metal fabrication processes to choose from. Deciding which process fits your project best is a function of cost and quality: What will yield the desired product for the lowest cost. But to come up with the right solution requires some creativity.
Taking a creative approach to new fabrication projects differentiates value-driven partners from the commoditized competition.
For example, when Little Giant approached us with the challenge of developing a new, state-of-the-art ladder, we had to get creative. We researched many different materials and came up with a special aluminum alloy that had mechanical strength properties that were 25% higher than the extrusion grade used on the existing ladders.
We also used the special aluminum alloy to redesign the ladder's rail sections, creatively configuring a roll-formed shape that added strength without adding weight. When all was said and done, our creative material and design solutions cut considerable weight from the product, saving Little Giant money, and increasing their product's market appeal.
The decision on which proactive partner you choose to work with is not an easy one. For more information on the pros and cons of contract manufacturing, read How Contract Manufacturing Can Stabilize Your Supply Chain.
Image Credit: Rupert Ganzer via Flickr