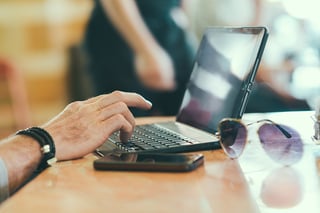 There's no room for complacency in the engineering world. Today's engineers must continually expand their knowledge and explore the latest trends in technology to adapt to the rapidly changing industry environment.
Knowledge—of innovative design strategies, new or cost-effective processing methods or CAD shortcuts to cut time and save money—is an engineer's most valuable asset. Successful engineers are able to dominate the learning curve, accelerate career growth and allow their working knowledge to alter the way they think, design and innovate.
If you're not keeping up with industry innovations and best practices, you could be affecting your company's bottom line. Engineering is constantly growing, and you should be, too. Below are five valuable resources for engineers with a desire to continue their education, deliver higher quality work and bring cost-effective, innovative solutions to their company processes.
Lynda.com is an online learning platform that offers academic videos for engineers at all stages of their careers. For a monthly fee of $19.99, you can gain unlimited access to training tutorials for engineering software, such as CAD and SOLIDWORKS. Lynda.com provides engaging courses taught by industry experts to help you expand your knowledge on engineering software and technology, and improve upon creative skills.
Engineering360 is a one-stop shop for the latest engineering news, content, information and insights across nearly every industry and discipline.
Check out the reference library to access millions of engineering documents such as ebooks, publications and patents. Then, join the conversation through one of many community forums and blogs.
Stay informed on new developments in technology and how they're impacting the industry with Machine Design. Browse archives of white papers, webinars and other learning resources, and put your engineering knowledge to the test with pop quizzes.
ENGINEERING.com encourages you to push the boundaries of innovation. It offers in-depth articles featuring some of the most influential voices in engineering. Featured publications provide information on advancements in technology, such as CAD software, 3D printing and the Internet of Things.
Brush up on the basic fundamentals of engineering with eFunda. This site publishes original content and offers a wide variety of calculators to engineering professionals for quick reference.
Additionally, eFunda provides the free resources for engineers in its Engineering Research Library. Engineers can refer to white papers, case studies and reports from the most influential companies.
To further expand your engineering knowledge, download The Modern Engineer's Guide to Getting It Done.