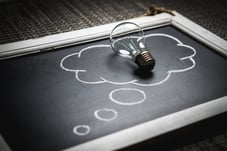 Often, the first thing that comes to mind when considering new trends in engineering is technological innovation. Technology creates new and improved ways to maximize potential.
It's constantly transforming the engineering industry, introducing us to innovative ideas, making jobs safer and more efficient, and surfacing insights to unlimited data and information. Below we discuss four of the top technology trends every design engineer should know.
1. Improved Safety & Efficiency
Safety has improved significantly, both in the work place and in the field, thanks to the latest in technological advances. Programs such as AutoCad, Inventor and finite element analysis (FEA) software enable engineers to replicate the stresses products may endure when being produced or installed by the end user. This means safety precautions happen earlier in the process, limiting the chances of property damage or harm to personnel.
For example, some roll forming press lines are set up so that if a person crosses a sensor, or the "safety line," presses and rollers will auto-stop. Or, using a FEA program, engineers can find out if and when a failure will occur by applying theoretical conditions to a 3D-modeled part.
In addition to improved design safety, engineers have used the same advances in technology to implement lean manufacturing techniques. Greater efficiencies, increased production, less "manpower," and quicker lead times make organizations safer and more competitive in the market.
2. Smart Products
A smart product is anything from household appliances to automated manufacturing machines. These products are built with sensors, software and processors that use data to help improve the consumer's experience. For example, Boeing uses robotics in their manufacturing process to perform repetitive tasks like drilling or fastening items.
Because these products are becoming increasingly popular, engineers need to start incorporating smart capabilities into their design process. Products are becoming smarter and engineers should learn to beat the curve. Staying up to date on all the current smart product designs can help engineers stay ahead of the curve and help them design the most efficient products possible.
3. Cloud-Based Technologies
Not only are products becoming smarter, software is too. Computer-aided design (CAD) and computer-aided engineering (CAE) are all moving to the cloud. This transition allows professionals to connect through tablets and mobile devices while relying less on on-premise machines. Cloud-based programs allow engineers to:
Be flexible while working on projects. Cloud-based solutions enable design teams to collaborate on projects together from different locations at any time.
Reduce costs by creating virtual prototypes using CAE instead of physical ones.
Have access to information and store all data in one place.
4. Environmentally Friendly Products
More people are becoming aware of environmental threats certain products can have on our ecosystem. Eco-friendly products are becoming more and more popular among consumers. It's important for engineers to design products that are more sustainable and eliminate waste.
Green products also increase profitability. A global study shows 55 percent of consumers are willing to pay more for products from companies that are eco-friendly. Solar energy is becoming a huge industry for engineers who can design equipment like mounts and panels.
>> Related read: 5 Proven Strategies to Reduce the Sky-High Cost of Solar Mounting Products
The engineering design industry is changing because of new innovations in technology and initiatives to make more eco-friendly products. It's important for engineers to know these trends so they can be more efficient and stay ahead of the curve.
Intersted in learning more about technical innovations? Our expert engineers will work with you to create new and creative ways to maximize the potential of your next project.