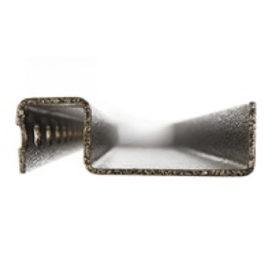 Chances are, you're not hard-pressed to find a metal fabricator that offers the capabilities and services to fit your needs. But what other qualities should you look for in a metal fabrication partner? What sets a company apart from the rest?
Below are five characteristics to help you distinguish a competent fabricator from an exceptional metal fabrication partner.
Experienced
Organizations with years of experience under their belts have the knowledge to make strategic decisions about your product design and fabrication. A true partner will have the know-how to push back and make realistic recommendations on everything from structural aesthetics to functionality.
Personally Invested
Find a fabrication partner who is personally invested in your success, from start to finish. A partner who has watched your product evolve and helped you refine the design will be more invested in creating an effective product. For the most effectual product design, look for an expert partner to guide you through the entire product development cycle.
Innovative
An innovative approach to new projects differentiates value-driven fabrication partners from the commoditized competition. Whether you need consultation on new product development or full metal fabrication project management, your partner should be constantly evaluating the product's functionality, cost-effectiveness and structural integrity.
Cost-Conscious
Partner with an organization that adopts a proactive cost avoidance approach. Scope creep is a common occurrence for metal fabrication products. By identifying a fabrication partner that will help you reduce material, assembly and shipping costs, as well as holding and handling costs, a ballooning scope—and bill—can be avoided. To be successful, it is critical that your fabrication partner commits to understanding all aspects of your supply chain operations.
Buys Mill-Direct
Some metal fabricators buy mill-direct supplies. This means they are able to negotiate for material prices and products on your behalf and to your benefit. It also means they have the means to buy, ship, store and process the steel in-house, a plus for high-volume projects and achieving economies of scale.
A valuable metal fabrication partner is important to the overall strength of your business. By identifying and partnering with a strategic, useful, all-in-one metal fabricator, you'll notice a difference in production cost, effectiveness and efficiency. Don't settle for anything short of first-class service and reliability.