Rapid, effective innovation is crucial for any engineer's future, but it can be difficult when there is little time to keep up with daily industry news and advancements. Any time saving technique helps.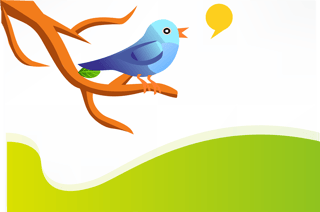 Luckily, social media offers an efficient way to keep up with industry best practices, breaking news, design competition announcements and more. LinkedIn and Twitter are teeming with resources for engineers, and if you follow the right accounts and groups, your feeds will always be full of information you can digest on the go.
Read on to discover the most fruitful engineering Twitter accounts to follow and LinkedIn groups to join so you never fall behind.
Twitter: Engineering Accounts to Follow
Design News
This publication's Twitter account tweets several times per day, covering topics ranging from automation, to assembly, to STEM. This social account will keep you updated on the latest breakthroughs in engineering daily, so you'll never miss a beat. You can also take a look at their website for even more design news. However, they're so active on Twitter, there's probably no need.
Develop3D Magazine
This magazine based in London covers product design, development and manufacturing, and technology. Its Twitter account often posts more than once per hour, so as a follower you can feel safe knowing you won't miss any important new innovations. Tweets range from design competition announcements to design optimization technology news for the well-rounded and curious engineer.
Design World
Based in Cleveland, Ohio, Design World is a resource for design engineers, machine builders and OEMs. Not only does the publication have an extensive library of articles, event listings, webinars and videos on its website, but also an extremely active presence on Twitter with more than 30,000 tweets. From FAQs, to design tips, to informational videos, this account offers a wide range of resources.
LinkedIn: Engineering Groups to Join
3D Printing
With more than 41,000 members, this group is dedicated to discussions on 3D printing, rapid prototyping and additive manufacturing. The group is run by Paul Cesak, the business development manager at 3D systems, which provides 3D products and services.
Machine Design
This group, Managed by Machine Design magazine's senior editor Steve Mraz, has more than 9,000 members, and is dedicated to providing group members with the best engineering resources available. Similar to the magazine, this group focuses on providing how-tos, technical news, case studies, and personal, professional and management information.
Engineering in Motion
An open forum for technical discussions, as well as career suggestions and recommendations, Engineering in Motion is open to engineers of all disciplines. This group has more than 65,000 members, which offers ample networking opportunities.
Maker
Maker is a group devoted to sharing ideas and solving problems. Managed by Andy Turudić, Innovator at NliteN, this group has 1,430 members and exists to connect others who wish to create, build and hack "things."
Bonus Time-Saver for Engineers
Want to increase productivity, decrease stress and reduce your next product's time to market? Download a free copy of "The Modern Engineer's Guide to Getting it Done," for more tips and tricks to stay ahead of the curve.
Image source: Pixabay