With fewer internal resources and smaller engineering staffs, many manufacturing companies are now seeking outsourced partners to help them enhance engineering activities so they can concentrate their internal bandwidth on core competencies.
Whether an in-depth consultation on new product design is needed or full metal fabrication project management from start to finish, there are many benefits of outsourced engineering.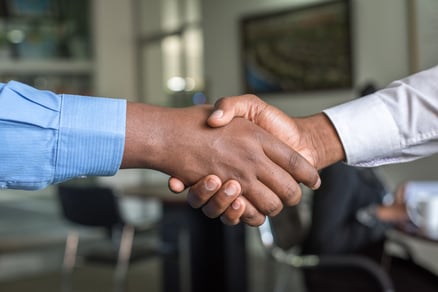 3 Benefits of Outsourcing Manufacturing Engineering
If you don't have any experience with outsourced engineering or are on the fence about outsourcing to a partner, consider the three benefits listed below.
1.
Increased Flexibility
Time is a valuable—and limited—resource. As covered in The Modern Engineer's Guide To Getting It Done, internal design engineers are stretched for time these days. They are forced to do more with less money, and pulled in many different directions by competing priorities.
By outsourcing engineering services, manufacturing companies can dedicate more time to developing and improving its core competency product while engineers work to enhance the design of a finished product.
Demands for faster time to market and new product iterations have shortened product lifecycles across manufacturing. Contract engineering also allows manufacturers to concentrate on various iterations of the original core product to respond to these rapidly changing market trends.
2. Greater Manufacturing Engineering Experience
Another advantage of an engineering partner is experience. An outsourced partner is typically exposed to a wide array of different parts, people, projects and companies, thus gaining a broader set of experiences from which to draw the optimal engineering solution.
Whether that has to do with finding a clever technical solution or implementing an alternative production process, the best contract engineering teams are adept at bringing the best practices in the industry to your company and your project.
From initial design to final delivery, a knowledgeable manufacturing engineering partner will collaborate with you to develop a customized solution that will yield maximum value for your product. Partners that focus on a holistic engineering approach keep the full supply chain in mind, ensuring that manufacturing processes are efficient and optimized for success.
3.
Controlled Contract Costs
Just like anyone else involved with a project, engineers are held accountable for associated costs. Regardless of what production method you choose, efficient engineers know how to balance creative problem solving, analysis, production scope and project management.
By contracting engineering services, you can add expert external resources to your project without adding ongoing operating and overhead costs.
If you do make the decision to outsource your engineering, the biggest decision you'll make is whom you will trust as your engineering partner. Take the time to consider what qualities you value most in a partner and don't settle.
The best type of partner is a strategic, all-in-one partner focused on solutions.
Reduce Time-to-Market Through Efficient Engineering
To learn more about the challenges facing manufacturing engineers and how to adapt, download our free guide, "The Modern Engineer's Guide to Getting It Done."
Editor's note: This post was originally published in October 2014 and has been updated for comprehensiveness.